Free Driving Lessons
There are four different methods to be the beneficiary of free driving lessons in Galway City and surrounding suburbs from Confident driving School Galway. Why are we giving free lessons? Because we want to encourage you to learn to drive safely for life.
That's Why!
Free Introductory Driving Lesson
Your very first introductory one hour Essential Driver Training lesson is totally free.
This is to show you our Approved Driving Instructors (ADI) can hold a conservation with young people resulting in a relaxed learning atmosphere. Conservations are humorous, educational and increase self-confidence.
We will have some fun on your journey to becoming a fully qualified driver. You will be convinced we offer the best deals for your Essential Driver Training.
Recommend Friends or Family and Get a Free Lesson or 20 Euro Cash Free
If you give Confident Driving School Galway a recommendation you will get a free driving lesson or €20 cash for every friend who books a package with us. You can recommend the site by
Texting Site Name to Friends
Emailing Site Link to Friends
Use of Social Media Is Simple
IF five of your friends book a package with us you could have a windfall of €100 for putting them on the best driving school in Galway. Remember the first EDT lesson is totally FREE and the second is only €20. This is to show them the high quality of instruction before they book a package. Don't worry; they will be very happy to learn to drive with us.
Use of Social Media to make a recommendation through Sharing
On the top and bottom of the web pages there are sharing icons for the different social media. The great thing about these sharing icons is: they will load the page for you to share with your friends. Now that is pretty easy wouldn't you say? Here is a quick guide to using the various social media when giving a recommendation.
Google+
Is a great way to share the news of free driving lessons, by clicking on the browse people icon (on right of text box) on Google+, you can pick who to share the site with by choosing from your different circles:
Friends
Family
Acquaintances
Gmail Contacts, Send Mail to Many.
The webpage is shared automatically.
Facebook
Facebook will allow you to customize your sharing in many ways, from the share on your timeline dialog box the drop down arrow gives you the following options:
Share on your timeline
Share on a friends timeline
Share in a Group
Share on a page you manage
Send a private message
The page is shared to whatever option your choose automatically.
Twitter
Just click on the twitter Icon to automatically tweet page to your friends. How simple is that?
What to do next?
Just send an email to info@confidentdrivingschoolgalway.com
Include your name in the email and we will log you in our database. If your friend says you recommended us, we will be in contact to organize your money. The more you recommend the more cash you will make.
Develop a Good Attitude
If we feel you as a learner driver are developing the correct attitude for save driving for life we will give you a free lesson.
Monthly Competition for our Students
You can also enter our monthly competition to win two free Driving Lessons. You will have to have booked a package deal with us to enter this competition. The competition will be a multiply choice quiz, based on the excellent notes we will give you. This quiz is designed to show us you have developed the correct mind set to be a safe driver for life.
Knowledge trumps skill on the road, it's what will stop you getting into trouble in the first place.
The quiz below is for enjoyment only but is very similar to the competition quiz. See how you get on! This will give you some idea of the training you will receive with us. There are fifteen questions in total and we will give you a grade.
Fail
Pass
Merit
Distinction
If you would like to repeat the quiz, just reload the page!
Good Luck!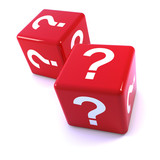 Confident Driving School Galway Knowledge Quiz
NOTE: Rear end shunts account for 40% of all collisions which can result in whiplash injuries.
As a Final Point
Do not take any shortcuts on your driver training! If you do, the consequences for you and other road users could be for life. The freedom of getting into a car and going anywhere you like comes with a great responsibility. Learn to drive defensively and it will pay you back in ways you couldn't possible image.
                        Our Motto: Confidence through Skill Knowledge and Attitude.
                        Patient Instructors – Great Driving Lessons –Top Results

                Cool calm collective and a can do attitude.
  Click here to contact us to-day