Money Back Guarantee

 If you are not totally happy with your first two introductory EDT lessons, our driving instructor will give you your money back there and then – no problem.
Student Deals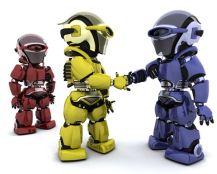 More than ever parents can do with as much financial help as possible as their son or daughter attends second or third level education. This is why discount packages are a great idea; they are economical and work around you.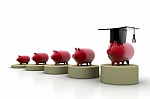 You could have a casual conservation with your parents or grandparents about it. Grandparents may be only too happy to get your driving career kick started by buying a gift voucher for that special occasion.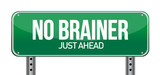 Buying a package not only gives you lots of loyalty benefits but also:
It is a better deal than individual driving lessons and being low-cost will save you money.
Best of all you can leave your wallet at home. Payment options include: cash or bank transfer.
Incredible Loyalty Benefits
If you are on a budget and worried about the cost of your driving lessons in Galway City then you are at the right place.
Hopefully you have availed of our Introductory offer and have already saved yourself €60 on your first two EDT driving lessons. The good news is you will save many time more as you learn to drive with us by booking a package deal. Just check out the range of loyalty benefits you will receive when you book a package. Our packages offer the cheapest driving lessons in Galway City. That is a guarantee Confident Driving School Galway gives to you.
Gold Plated Offer No One
10 EDT Lesson/Test Package    Only €350 or €330 "Off Peak" (completed before 1pm Mon-Fri)
This package includes your driving test. You won't have to hire a car for your driving test, a massive saving of 100 Euro. This is great value! For further info please call the office on (086) 2172898
Beginner                  10 EDT Lessons  Only€ 350
Nervous off peak     10 EDT Lessons  Only € 330
This package deal will qualify for the following loyalty benefits should you need them
Free use of school car for test
Free pickup from school, home or work
Free logbook
Free vehicle sympathy training
Free knowledge handouts for each lesson
Free lesson if we feel you are developing a good attitude
Free training on saving fuel
Free defensive driving training
Free bookmarks file access to training video on-line
Supplementary lessons if needed will be at the reduced rate of €25 anytime.
Supplementary lessons if needed one/half hours at €40 and two hours €50
First Ireland will give you an insurance reduction of up to 20% after this package.
Gold Plated Offer Number Two

Easy Pay Package
5 EDT Lesson Package
Beginner                   5 EDT   Lessons  Only €175
Nervous off peak      5 EDT   Lessons  Only  €165
If you book this package a second time, you will quality for our loyalty benefits from offer one so you don't miss out on the great deal, great news indeed. Defensive driving and saving fuel is included in all our packages so not alone will you pass your test but you will be a safe driver for life.
Parents/Grandparents Gift Vouchers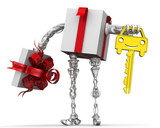 Provide quality tuition for your teenage son or daughter. Our friendly instructors will chat honestly with students and sponsors alike to produce safe drivers for life, while also getting the learner driver to pass their test first time.
Take delivery of a beautiful presented Gift Voucher for one of our great deals. Any teenage boy or girl receiving this present for Christmas or a birthday would be overjoyed. Can be emailed or posted. Phone 086-2172898 for more information.